Earlier this week I posted
a screenshot of a basic Greek word search
in the Olive Tree iPhone beta. Since then Olive Tree has released the ability to do a basic search of Hebrew texts as well: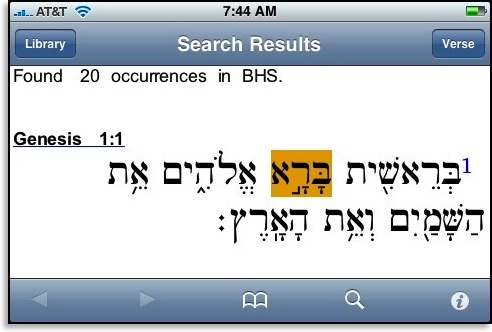 I've also found that reading Hebrew on the iPhone works better in landscape mode.
Again, this is still just a beta. Olive Tree has a number English texts already available (go to the iTunes store and search for "Olive Tree" ).