MathFaster




[Home] [Introduction] [Requirements] [Download Demo Version] [Buy Full Version]




Introduction
MathFaster is a new educational math game for teaching arithmetic in an exciting way. Graphics and sounds extend the playing time. Use it to build basic math skills, then improve speed and accuracy with bigger number ranges. It is designed to run on any Newton, so extra or worn Newtons can be used as educational tools (although it may run slowly).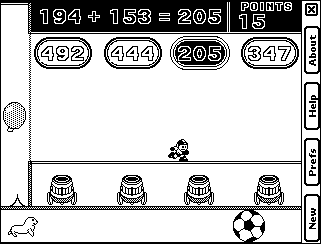 Run to the answer...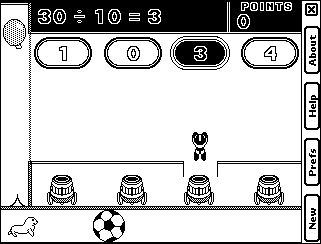 Fire out of the cannon...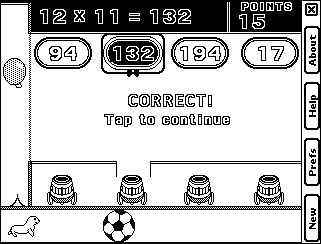 Hope its correct!

Screen shots using NPDS




Requirements
Any Apple Newton MessagePad
55k free space for application


Download Demo Version
This demo only has addition. Buy the full version to get more arithmetic types. Download and pass around to everyone you know!

Download Demo Now - (.sit 41k) (.zip 43k)
Download Demo Parts - (.pkg 85k) (readme.html 2k)

New rotated version for Emate - (.sit 41k) (.zip 43k) (.pkg 85k) (readme.html 2k)


Buy Full Version
This full version includes addition, subtraction, multiplication, and division. NOW FREE for everyone. I haven't looked at this in years, source code available.
Download Full Vers - (.pkg 85k) (readme.html 2k)
Download Full Vers - (.sit 40k) (readme.html 2k)
Download Full Vers - (.zip 43k) (readme.html 2k)
Download Source Code - (.zip 175k)




Email bunnyboy@sealiecomputing.com with bug reports, feature requests, or other questions